Looking to add in plugins to your Bluebeam to make life easier?
To do so, open up Bluebeam, select file then Bluebeam Administrator. The window below with the Plugins tab should show up.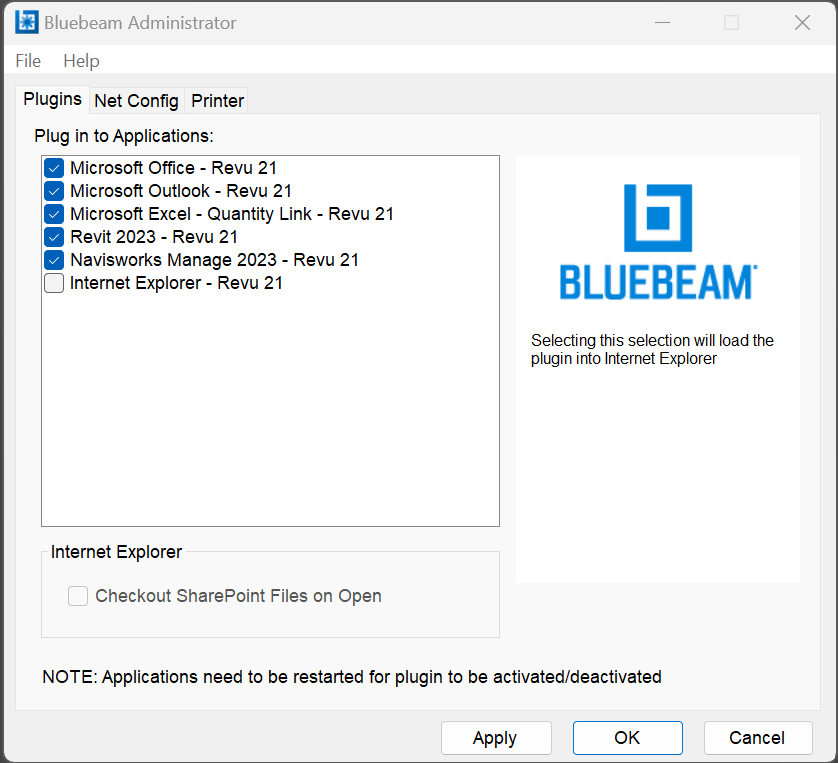 Select any of the listed applications to enable its Revu plugin. If the application is currently open, close it. If multiple versions of Revu are installed, both will be available but only one can be active at a time. The plugin will be activated when either Apply or OK is clicked.
Plugin comparisons between plans: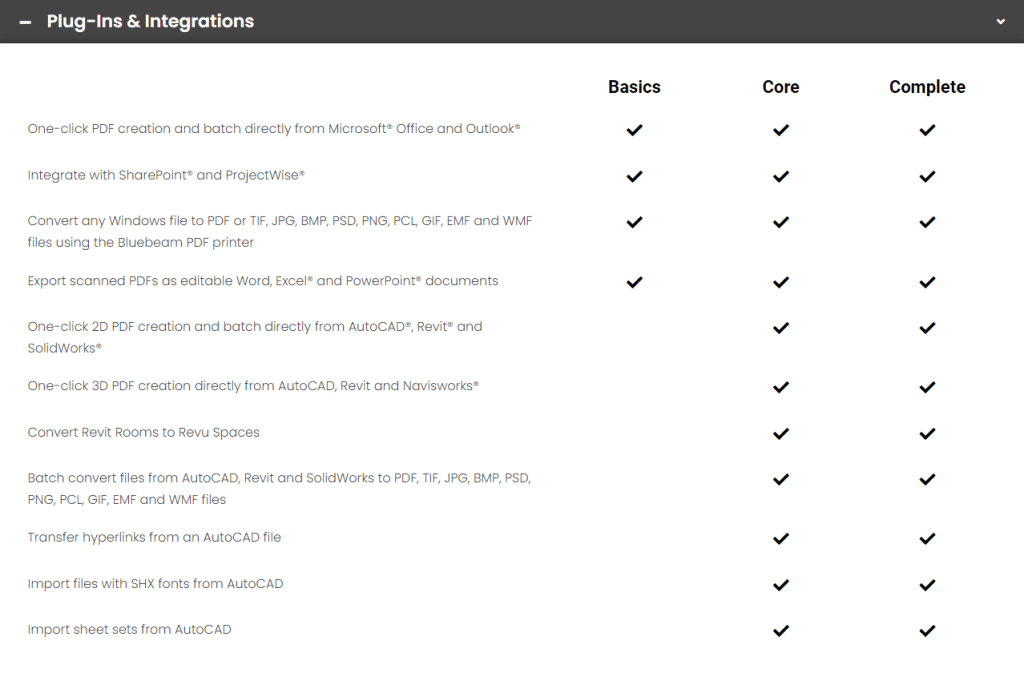 Ready to subscribe to a Bluebeam plan?
Call us: (08) 9367 2888
Email us: sales@advancedspatial.com.au